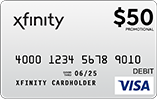 Are you thinking to protect yourself from outsourcing trend? Are you looking for a promotion opportunity that is lacking in Seattle? Or, are you planning a second spring in your career? Here comes a great opportunity to you!

On September 27th 3-9 PM at Bellevue Double Tree Hotel, a delegation of Taiwan Hi-Tech industry led by Ministry of Economic Affair and National Science Council of Taiwan will attend the ?aiwan Oversea High-Tech Recruitment Fair? More than 40 corporations from Taiwan will participate the mission.
HonHai, Macronix, AU Optronics, BenQ, ITRI, are just a few examples. The job opportunities range from executives, managements, to various engineering positions. The delegation expects to hire 700 professionals during this trip.

If you are not ready yet to submit resume, just come to visit the Fair and listen to briefings by company representatives. The connection or initiative you make in 2005 may one day bring in harvest that changes your life.

To know more about the Fair and the participating companies, please visit http://www.natea.org/seattle/jobfair.php or http://hirecruit.nat.gov.tw. If you have any question, please contact KaiserYang at KaiserYang@yahoo.com.