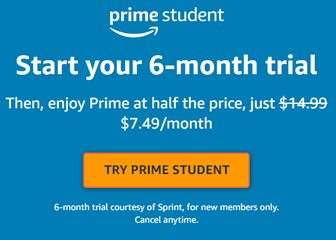 SEVIS NOTICE - April 4, 2008

The U.S. Department of Homeland Security (DHS) released today an
interim final rule extending the period of Optional Practical Training
(OPT) from 12 to 29 months for qualified F-1 non-immigrant students.
The extension will be available to students who are employed by
businesses enrolled in the E-Verify program. E-Verify is a free
internet-based system operated by USCIS, in partnership with the
Social Security Administration, which determines a new

employee's eligibility to work.

General Provisions:

.F-1 students in STEM (Science, Technology, Engineering, Mathematics)
fields and granted initial post-completion OPT are now eligible to
apply for a one-time extension for 17 additional months, a maximum of
29 months.

.STEM students need to file form I-765. The form is being amended to
capture information needed to determine student eligibility.

.F-1 students file timely (at least 90 days prior) for a STEM
extension may continue employment while the application is pending
until a final decision from USCIS, or 180 days,whichever comes first.

.Approved extensions allow for students to remain working for the STEM
employer on the new EAD. If denied, the student must make preparations
to depart or transfer to another school to continue studying.

To be eligible for the 17-month OPT extension, a student must have
received a STEM degree in one of the following:

.Actuarial Science.

.Computer Science Applications.

.Engineering.

.Engineering Technologies.

.Life Sciences.

.Mathematics.

.Military Technologies.

.Physical Sciences.

Cap Gap:

."Cap-gap" occurs when an academic foreign student's (F-1) status and
work authorization expire during the current fiscal year before the
student can start approved H-1B employment during the next fiscal year
beginning on October 1.

.This new interim final rule provides a permanent solution to the H-1B
"cap-gap". Previous cap-gap provisions extended only the stay but not
the employment authorization.

.F-1 classified nonimmigrant students whose employer has filed an H-1B
petition on their behalf and whose petition is selected, may now
receive an extended/authorized stay for employment.

The interim final rule and additional information on the H-1B program
is available at www.dhs.gov. SEVP will release additional, detailed
operational guidelines on its website at www.ice.gov/sevis as
Frequently Asked Questions the week of April 11, 2008.