公司名稱: Greencitizen Inc.

職稱: Shipping / packing staff or supervisor
工作性質: 全職 (Full time) 兼職 (Part time) 實習 (Intern)
工作地點: Burlingame, CA
專業: Not required
是否應屆: 應屆
年齡要求: 18+
性別要求: 男 女
薪資: 面議
提供H-1或綠卡: 不提供H-1 不提供綠卡
聯絡方式: calvin.kuo@greencitizen.com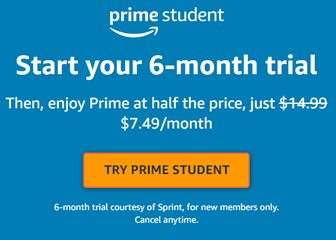 本帖最後由 ckegg 於 2012-8-6 05:49 PM 編輯

我們 Greencitizen 一間對於社會與環境負責的 e-waste 電子回收的公司, 目前急缺一位 Shipping / packing 的職位, 或是主管.
需有美國合法居留權, 以下為本職位的介紹:

GreenCitizen is a socially and environmentally responsible company. Our mission is to help consumers and businesses reduce their environmental footprint of their computer and electronics. We do this by keeping electronics running efficiently through online reuse and in-store repair services, along with environmentally responsible electronics recycling.

This is a full-time position for an experienced packing and shipping/customer support staff that can demonstrate:
Experience in providing positive interaction with customers through e-mail, phone and front desk assistance.

Shipping is a hub of interaction with all departments and customers. Applicant must be.
versatile and able to adjust to different needs of all departments.
.Must have experience in shipping with UPS, Fedex, USPS, or other Freight Companies.
.Must be professional, reliable, persistent, sociable, multi-tasked, dedicated.
.Be able to lift 70lbs.
.Competent in using computers, Microsoft Office, E-bay, firefox, shipworks.
.Clean DMV and background check required.
Experience in working in a fast pace and dynamic start up company a plus. The company is blessed with a group of highly dedicated and talented staff that maximize their time and efficiency everyday. In order to fit in and be successful in this work environment, the candidate needs to have the same dedication and talent.
The company is in growth mode, so career advancement opportunities are available for the top performers.

The job is located in Burlingame, close to the Millbrae Caltrain and BART station and accessible with buses and shuttle buses.
Please send your cover letter, resume, salary info, and reference info.
Must be able to provide past direct supervisor references, to have a clean DMV record, and to pass background check. All direct supervisor references are checked.