公司名稱: Petpals Group Inc.

職稱: Office Administrator
工作性質: 全職 (Full time)
工作地點: City of Industry
專業: Wholesale
是否應屆: 非應屆
年齡要求: 22+
性別要求: 女
薪資: 面議
提供H-1或綠卡: 不提供H-1 不提供綠卡
聯絡方式: cusomterservice@petpalsgroup.com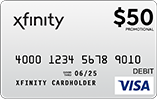 We are a fun and lay-back pet product company looking for a full-time office administrator, with hours 8-5pm, with 1 hour lunch, Monday-Friday.

You typical day would be:
•Answers customer service emails
•Process sales orders, invoices, and payments
•Shipping & Mailing
•Data entry/administrative
•Answer phones/screen calls
•Order supplies
•Update website & social media
•Other assigned office duties to support management and sales team

Requirement:
•At least 1 year of work experience.
•Strong Microsoft Word, Excel, Outlook, Powerpoint skills
•Excellent verbal and written communication in English
•Familiar with small package shipping (UPS/Fedex/USPS) and LTL
•Experienced in Quickbooks or other POS system
•Good phone etiquettes and friendly personality
•Organized filing and accurate data entry
•Familiar with Wordpress blog system and popular social media
•Mutli-tasking
•Good time management
•Legal working status

Plus:
•Bachelor in Graphic Design major
•Bachelor in Accounting major
•Bachelor in Marketing major
•Ecommerce experience
•Photoshop
•Illustrator
•Indesign
•Dreamweaver
•Bookkeeping/Accounting
•Photography

We offer competitive compensation, based on experience and abilities. We also offer medical insurance (after 90 days evaluation period), PTO, employee discount, free coffee (or tea, or soda) everyday and occasional free lunch and donuts! This is a position with lots of potential for future advancement.

To apply, please submit the following requirement to the email above (failure to do so will be ignored):
email subject: Apply for Office Position
Cover letter in the body (please list your pluses in the first paragraph)
Attach PDF resume
Online portfolio link (if you have it)
Expected compensation

We are looking for fill this position within 2 weeks, training will be provided. Please be available to start immediately, local candidate only. Thank you.