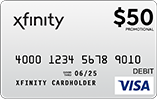 All types of furniture. Each item's price is vary. Serious buyer only and please send in your offer or call 9195218766 . Home decor for Christmas tree, angel, flower vases. Due to my husband just passed away so we need to move out by the end of May. Thanks.

From Living Room, Bed Rooms, Dining room, all types of furniture around the house.

IKEA L shape sofa $700, 3 Bedroom sets Bed $1500, dresser or glass table set, night stands either BOMBAY MINK BERBER MINI COMFORTER SET WITH PILLOW SHAMS full/queen or Mainstays Comforter Sets ( blue, green, light green), dining set $450; Product Category Dining Sets Model/Part# CHDT-B4486-QPL + CCRA-616APB-S/A +CHSB-5238-N

Description Product Code :CHDT-B4486-QPL + CCRA-616APB-S/A +CHSB-5238-N Product Name : Cherry Collection Product Category : GR Malaysia

Product Description :

CHDT-B4486-QPL: 44" x 86" Dining Table (with 1-18" Butterfly Leaf) : Parquet Cherry & Ash Veneer Table Top : Plane Cherry Veneer Apron : Rubber Wood Legs CCRA-616APB-S : Cherry Side Chair, RTA Const CCRA-616APB-A : Cherry Arm Chair, RTA Const CHSB-5238-N : 52"W Server, 18"D, 38"H

maytag refrigerator msf25d2eab00 $500
whirlpool Washer and dryer $750

Kimball Piano $900
IKEA IVAR shelf (color nature wood, #4 available each $45)
IKEA ENETRI Shelf unit $75
IKEA LINNMON / ADILS Table, black-brown, black (#2 available each $30)
Dark brown desk with top shelf (left side) $20

Each item's price is vary.

So much more...

Please call 919-521-8766 located in Concord to make app.

This week rain or shine please come over to walk through yourself.

Please share with any of your family or friends live in Charlotte, NC. Greatly appreciated your assistance.
IKEA table
IKEA sofa
IKEA Shelf