公司名稱: NUUO US Inc.

職稱: Assistant
工作性質: 全職 (Full time) 兼職 (Part time)
工作地點: Brea, CA
專業: MS Office, Bilingual English/Chinese
是否應屆: 非應屆
年齡要求: N/A
性別要求: 男 女
薪資: 面議
提供H-1或綠卡: 不提供H-1 不提供綠卡
聯絡方式: derek@nuuo.com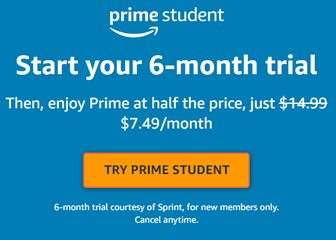 Founded in 2004, NUUO Inc. is one of the leading global surveillance solution providers known for its reliability, prompt service and innovative spirit. NUUO's VMS and NVR solution offers comprehensive recording, monitoring, and seamless 3rd party solution integration for IP and analog cameras.

This part-time position is to be worked daily, Monday through Friday, 25-40 hours per week. Priority consideration will be given to the candidate who has a flexible schedule and can increase his/her hours as needed. Ideal candidate should have at least 1 year administrative experience or equivalent Microsoft Office proficiency, possess a friendly, helpful attitude for interacting with internal/external customers, have a high level of accuracy, attention to detail, multitasking ability, time management, and organizational skills. Transition to full-time position is possible depending on performance.

DUTIES AND RESPONSIBILITIES include but are not limited to the following:

* Processes AR and AP for the accounting department.
* Answers incoming telephone calls in a courteous and efficient manner, determines purpose of calls, takes notes and forwards calls to appropriate personnel or department.
* Supports processing customer loaner and returns.
* Supports processing purchasing orders.
* Schedules interviews.
* Coordinates training requests with customers/sales/technical departments.
* Works with sales/marketing/technical departments to prepare for tradeshows/exhibitions.
* Clerical duties. Maintaining confidential files and records--paper and electronic documents.
* Supports data entry and verification.
* Coordinates and supports office daily activities. Needs frequent interaction with team members, communicating clearly in a positive and professional attitude.
* Needs to coordinate with Headquarter for knowledge sharing and process improvement.
* Other special projects as needed.

QUALIFICATIONS

* Excellent interpersonal skills and Bilingual English/Mandarin Chinese
* Excellent communication skills - written, verbal and listening(English and Chinese)
* Must be proficient with Microsoft Office, especially Excel, Word, Outlook.
* Must have great phone and email etiquette
* Must learn new processes and software quickly and easily
* Must be a team player who can learn from, train, and work with others
* Must have own transportation.
* Type at least 50 WPM
* Prefer to have at least 1 year administrative experience
* Prefer to have previous PO and invoice exposure
* Prefer to have strong computer (PC/Windows) and peripheral (scanner, printer, external hard drive, etc.) knowledge and skills; high comfort and fast learning curve with new software and web systems; comfort with basic troubleshooting and reaching out to tech support as needed

Pay rate based on performance and level of work experience.

To apply, please attach a PDF of your resume and cover letter.