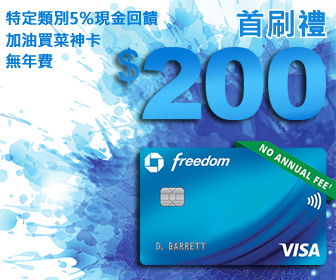 分想大家也可以用sqarsh代替
其中ㄉHeavy whipping cream也可以自幾做' P% ?9 k* R+ z- t2 [
另外我見意用新鮮ㄉ雞湯來做更提為
喜歡肉桂口為ㄉ人可家多於quarter spoon's ground cinnamon

Cream of Pumpkin Soup
7 s; J6 t/ }" c2 [
* B6 s+ f! D# Z A. g
"A creamy pumpkin soup for Autumn. This soup is smooth and flavorful. The addition of ginger lends a sweet and spicy flavor to a traditional seasonal dish. The cinnamon croutons are lovely and make the soup reminiscent of pumpkin pie." Original recipe yield: 6 servings.

INGREDIENTS:6 @1 a( F8 d# _% b
3 tablespoons margarine, softened ) @) P- K9 w' g0 `
1 tablespoon brown sugar : q' f! ? v2 R( p6 s2 N: r
1/4 teaspoon ground cinnamon % M2 B E9 O( B7 x
4 slices whole wheat bread
1 cup chopped onion
2 tablespoons butter, melted
2 (14.5 ounce) cans chicken broth & e) Y! W0 @5 e
1 (15 ounce) can pumpkin puree
1 teaspoon salt
1/4 teaspoon ground cinnamon
1/8 teaspoon ground ginger
1/8 teaspoon ground black pepper
1 cup heavy whipping cream
( i7 L% U3 o/ a( i4 n3 k
--------------------------------------------------------------------------------$ [& i8 e' I6 F1 Q

DIRECTIONS:# x2 Y0 u" N' `6 `5 Y; W; c
Preheat oven to 400 degrees F(200 degrees C). Combine butter, brown sugar, and cinnamon. Spread butter mixture evenly over one side of each bread slice. Place bread, buttered side up, on a baking sheet. Bake 8 to 10 minutes, or until bread is crisp and topping is bubbly. Cut each slice of bread into 8 small triangles or squares.
Saute onion in butter in a medium saucepan until tender. Add 1 can chicken broth; stir well. Bring to a boil; cover, reduce heat, and simmer 15 minutes. . b3 l0 r6 G- ~- r5 D5 a
Transfer broth mixture into the container of a blender or processor. Process until smooth.
Return mixture to saucepan. Add remaining can of broth, pumpkin, salt, ground cinnamon, ground ginger, and ground pepper; stir well. Bring to a boil; cover, reduce heat, and simmer 10 minutes, stirring occasionally.. ! @: b& l+ Y% p1 [& v
Stir in whipping cream and heat through. Do not boil. Ladle into individual soup bowls. Top each serving with Cinnamon Croutons.