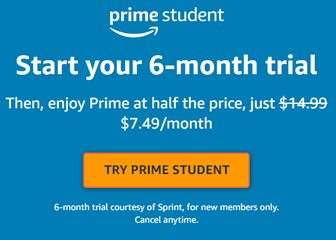 Yahoo! (formerly GoTo) is a world-class organization that has the people and infrastructure to become one of the most important Internet companies in the world. Over the past four years, Yahoo! has created a scalable, hard-to-replicate business that provides high quality, relevant search results to tens of thousands of Web site and portal partners. In fact, recent alliances with America Online (AOL), Terra Lycos and AltaVista have extended its reach to approximately 75 percent of the U.S. Internet population. Our headquarters are located in Pasadena, CA and we can be found online at www.yahoosearchmarketing.com.

Software Quality Assurance Engineer

Location: Burbank, CA

Job Description:
As a Quality Assurance Engineer with Yahoo!, you will be responsible for automating and testing external and internal systems, ensuring that users and quality requirements are satisfied to specification. You will join the team responsible for maintaining our demanding product quality standards.

Responsibilities:
Work closely with the QA, Project Managers, end users, and development teams during the development test, and launch phases of the software development and release cycle. As a QA Engineer, you will: Review functional and design specifications, develop test strategies, Developed automated scripts, Execute test plans and test cases by performing user testing, application testing, system testing, usability testing, acceptance testing, and regression testing, verify results on supported platforms, perform database queries to valid test data, enter defects, work closely with developers in defect resolution, and assist NOC (Network Operation Center) to troubleshoot issues.

Required Skills/Qualifications:
• 3+ years software quality assurance testing
• 2+ years creating and writing test plans and test scripts.
• 2+ years experience with testing XML.
• 2+ years Web Services and WSDL testing.
• 3+ years experience with writing automated scripts and test tools. (Unix Shell/Perl/Batch Scripting)
• Strong Unix background especially Solaris and Linux.
• Experience with SQL and data retrieval from a relational database: SQL Server, Oracle, etc.
• Experience with different SOAP clients (Java, PHP, Perl, .Net, CSharp) is a plus.
• Ability to work against extremely tight deadlines.

Additional Skills and Experience a Plus:
• Bachelors with emphasis on CS, CE and EE majors
• Familiarity with quality methodologies such as: CMM, ISO or IEEE.
• Strong understanding of all aspects of the QA role, and all areas of application testing
• Strong organizational and communication skills
• Capacity for attending to details
• Detailed understanding of the entire development cycle.
• Experience with defect tracking systems and other software life cycle management tools (Bugzilla)
• Knowledge of and ability to rapidly learn third party development/QA tools.

We offer an excellent benefits package that starts your first day on the job. This includes: a 401K Plan, Medical (HMO & PPO), Dental & Vision benefits, 2 weeks paid vacation, 3 weeks after 2 years, 8 sick days, Short & Long Term Disability Insurance, Life Insurance, Flexible Spending Account, Employee Assistance Program, Stock Option Plan and Employee Stock Purchase Plan. Employees enjoy a casual dress and fun team environment.